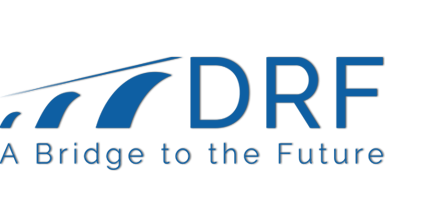 2017 Regional Report Card Released
March 8, 2017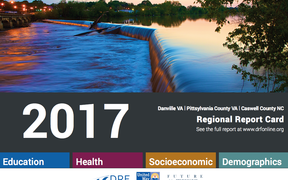 "DRF has produced a report card since 2009 with one goal in mind – to spark different and significant conversations within our community," said Karl Stauber, president and CEO of Danville Regional Foundation. "We want the report card to facilitate conversations that are difficult but necessary to find opportunities for growth, cooperation and success. This only happens when we can see both our successes and challenges clearly."
In 2014, DRF redesigned the report card to make it easier to navigate the information as well as compare and contrast the data with other locales.
Each locality is shown next to a comparable and model community alongside their state figures. Leaders across the region can now be equipped with a larger viewpoint that will give them better insights for future policy decisions.
Policy makers, community and regional leaders and concerned citizens can all see where the positive areas are and can easily identify the areas that require work. Also on the digital version of the report card found online, all data is connected via links to their originating sources for ease of reference.
In 2017 the Regional Report Card includes good news within all three localities showing a drop in local unemployment rates across the board. In Danville, the education numbers improved in regards to residents receiving certificates, associates degrees and bachelor's degrees. While good news, it is evident that there are still several challenges across the board, mostly in the health section.
"We still have work to do," said Stauber. "And data – both good and bad – will help us to set priorities and create opportunities for change."