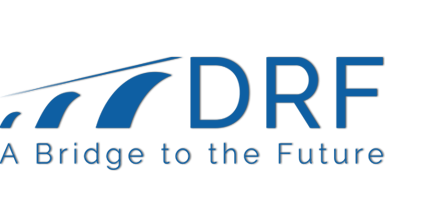 DRF to Host Author Melody Warnick on March 16
February 2, 2017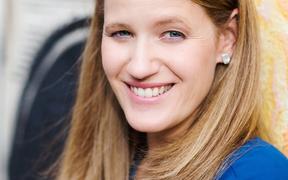 DRF will host author Melody Warnick of Blacksburg, Virginia, on Thursday, March 16 to discuss her book "This is Where You Belong: The Art & Science of Loving the Place You Live" at a free luncheon event at the Institute for Advanced Learning & Research in Danville.
How we come to feel at home in our towns and cities is what Warnick sets out to discover in "This Is Where You Belong." She dives into the body of research around place attachment — the deep sense of connection that binds some of us to our cities and increases our physical and emotional well being — then travels to towns across America to see it in action.
Inspired by a growing movement of placemaking, she examines what its practitioners are doing to create likeable locales. She also speaks with frequent movers and loyal stayers around the country to learn what draws highly mobile Americans to a new city, and what makes us stay.
"At DRF, our investments are designed to support our local governments and organizations in their efforts to make this region the best place to live, work and play," said Karl Stauber, president and CEO of the Danville Regional Foundation. "But we know that one of the critical resources of true positive change comes from neighbors and neighborhood groups that want to see their community grow and flourish and start creating change right in their own backyards."
"Melody adopted her new hometown of Blacksburg and implemented her own 'Love Where You Live' experiments to help her and her family feel connected. Whether dining with her neighbors, shopping on Small Business Saturday, becoming friends with local business owners or marching in the town Christmas parade, she found ways to connect with her community," explains Stauber. "We should all know our neighbors and find opportunities to connect across the street and across town. We are all responsible for creating a place for which we all would be homesick."
In addition to the free luncheon event, Warnick will also be leading a free workshop at 10 AM that same day entitled "You Belong Here: Building a Hometown You Will Miss." Through this workshop, she will walk through the science of why placemaking is an important part of communities, examples of community issues being solved in creative ways, tangible steps for building community and then facilitate a brainstorming session with participants to find their own projects and ideas for building belonging.
Both of these events are free and open to the public on a first come, first served basis. Space is limited but reservations can be made by contacting the Danville Pittsylvania County Chamber of Commerce at 434-836-6990 or by visiting the chamber website at www.dpchamber.org.