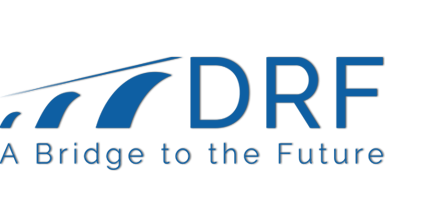 This class focuses on the essentials of financi...
Time: 9:00 AM - 4:00 PM
Dan River Region's First Health Equity Re...
Time: 7:30 AM - 9:00 AM
2017 Intern Project Description
The Health Collaborative (THC) is a cross sector team with representation from all three localities and from different sectors, including local government, schools, funders, nonprofits, business, agriculture, healthcare, faith communities and neighborhood organizations.
THC recently completed a 10-year "Health for All" action plan that outlines a set of shared goals, strategies and actionable steps to improve health and the many factors that influence health, including education, transportation, housing, safety and the physical environment. Utilizing its guiding principles of feasibility, equity and impact, THC is pursuing strategies that create access to social and economic opportunities, as well as healthy food, physical activity and quality healthcare. THC created action teams in five areas - healthy eating, active living, access to healthcare, developing healthy spaces and leadership and capacity building, in order to address the barriers to achieving health for all.
In 2017, DRF interns will spend a portion of the time with DRF and the other portion with members of THC to advance the work laid out in the plan.
Knowing that there are many factors that influence health, DRF will be recruiting young leaders with backgrounds and interests that compliment DRF's main focus areas. Students with backgrounds in the areas of economic and workforce development, education, health and wellness, urban planning, community development, transportation, technology and marketing/communications are all needed to be a part of this project.
Over the course of the summer:
Interns will research and recommend policies, systems and environmental changes that affect community health.
Interns will receive hands-on experience working in the fields of philanthropy, as well in other sectors, as they explore the dynamics of creating a healthy and vibrant community.
Interns will be placed within THC partners to help advance work of the "Health for All" action plan.
Interns will spend a minimum of two hours per week volunteering at a non-profit organization in the community.
Examples of potential projects include:
Youth Agriculture & Entrepreneurship Program (YAEP) – Work in cooperation with the YAEP Farm Manager and participating youth to fully develop the program details, including agricultural practices, curriculum and sustainability planning.
Parks & Open Space Equity Mapping – Work with local Parks & Recreation staff to develop a series of maps identifying gaps in access to safe, high quality parks and provide recommendations for how to create new parks, revitalize existing parks or expand shared use to create an equitable parks system in the Dan River Region.
Complete Streets Implementation – Develop a plan to engage the community around implementation of Complete Streets, including walkability audits, place making efforts and training.
Building Healthy Neighborhoods – Work with Community Health Workers to develop ways to support better health within their communities, such as a healthy corner store project, barbershop health advocate program or walking school bus.
Health Policy Scan – Identify laws, regulations, rules, protocols, and procedures that influence health-related behavior in the Dan River Region and create a series of recommendations for local governing boards, community leaders and citizens.
Community Education and Outreach – Disseminate the newly completed Health Equity Report within the community and analyze The Health Collaborative's community engagement and event strategy.
Qualifications Required
Interns must be currently enrolled in an associate, bachelor, or master's level program at a known academic institution, or a recent graduate (within one year) of such an institution. Applicants must have completed at least one year of study by January 2017. Interns must possess strong written and verbal communication skills. Interns must be able to work independently as well as collaboratively in teams. For a full list of requirements, visit this page.
Work Schedule: Interns will spend 10 weeks with the foundation beginning May 22, 2017 through July 28, 2017. Interns will work full time, five days a week.
Salary: Interns will be paid $12.50 to $14.50 per hour based on level of education and experience.
Housing: Interns will be provided housing on an as needed basis.
The application period is now closed for this cycle.