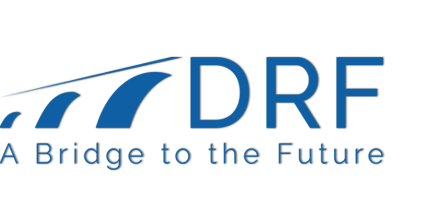 Click through to find links to Dan River Region municipal and community websites with local responses to the current pandemic.
Organizational Culture and Diversity
Time: 9:00 AM - 4:00 PM
Grant Writing & Compliance...
Time: 9:00 AM - 4:00 PM
Fellowship Program
Created in 2012, DRF's fellowship program cultivates the next generation of philanthropic and non-profit leaders in the Dan River Region. The program offers the unique opportunity to learn about philanthropy and the non-profit sector while providing personal and professional development in an area of mutual interest to both the Fellow and the Foundation.
This year, DRF is looking for a fellow and/or a senior fellow for the following projects:
Project 1 - Data Analysis
DRF will identify a Fellow to help the Foundation create a robust system for sharing data with citizens, institutions and elected officials to drive informed decision making.
The Fellow will work up to two years under the supervision and guidance of Senior Program Staff in one of our areas of focus. This is a full-time position with salary and benefits.
Download the full fellowship description for Data Analysis here.
Project 2 - Quality of Life Plans
DRF is interested in identifying a high energy, creative and dynamic Fellow or Senior Fellow to work alongside Senior Program Staff to create quality of life plans that serve as blueprints for our communities and towns in Pittsylvania County, VA and Caswell County, NC. The fellow will work up to two years building relationships and working with local leaders, grassroots associations and institutions to create Opportunity for All quality of life plans similar to those produced for Opportunity Neighborhoods. This is a full-time position with salary and benefits. The hours are flexible.
Download the full fellowship description for Quality of Life here.
Qualifications
Candidates must hold a degree from a bachelor's or master's level program at an accredited academic institution. Candidates must possess strong written and verbal communication skills. Candidates must show interest in the non-profit sector and has demonstrated leadership in their professional life. Candidates must demonstrate knowledge and interests in one of our focus areas: Economic Development; Education & Workforce; Health and Wellness; and Community Development.
Fellows will help shape one significant project that is of mutual interest to DRF and the Fellow.
Fellow will research best practices as it relates to their project and field of interest.
Fellows will work with consultants and community stakeholders to advance their work.
Fellows will write reports and make recommendations to staff based on findings.
Fellows will provide additional support on short term task as time allots.
Application Deadline
There is no deadline to apply. Candidates will be reviewed beginning March 1, 2020. The position will remain open until filled.
Please send a cover letter and resumé and a list of 3 references to: Alexandra Kaspar at akapar@drfonline.org.