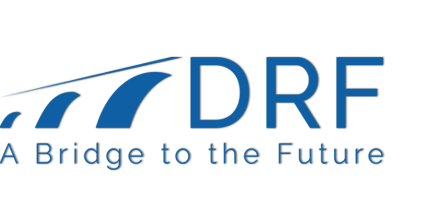 Principles of Marketing for Nonprofits<...
Time: 9:00 AM - 4:00 PM
Community Engagement & Collaboratio...
Time: 9:00 AM - 4:00 PM
Senior Program Officer Search
Senior Program Officer, Quality of Life
Download a PDF of the job description here.
The Organization
DRF works to encourage revitalization and renewal in the Dan River Region. We do so by making long-term investments to improve education, economic vitality, community wellness, financial stability and civic capacity for citizens throughout the City of Danville, Virginia; Pittsylvania County, Virginia; and Caswell County, North Carolina.
Since its establishment in 2005, DRF has committed more than $116 million through more than 400 grants. Some of these grants are large, but just as many are made from the DRF Make It Happen! (MIH!) program, which encourages individuals to make their dreams of community change a reality.
While grantmaking is an important aspect of the work, DRF uses other platforms to advance our overall vision of community transformation. These include:
Grantmaking – We make financial investments in community driven projects and initiatives.
Convening & Facilitating – We bring people together and support collaborative processes that lead to impact.
Connecting – We connect public and private sectors with communities to create solutions and solve problems.
Learning – We support shared learning so that we all have the knowledge and skills to constructively engage and collectively act.
Catalyzing – We build momentum and spark action to bring community ideas to life. We work to renew the social fabric of our community and commitment to the common good.
Large organizational investments paired with smaller grants create a culture of ″bright spots″ where those within the community as well as those visiting and researching for possible relocation can ″see the possible. ″
Learn more about grantmaking and impact at our website, www.drfonline.org.
The Opportunity
DRF is searching for an addition to its program staff team. According to the World Health Organization, standard indicators of the quality of life include not only wealth and employment but also the vibrancy of built environments, the physical and mental health of residents, access to education, recreation, leisure time, and a sense of social belonging. In this new position, the Senior Program Officer, Quality of Life will identify community needs and facilitate collaboration among regional stakeholders with a focus on quality of life in the region as it intersects with DRF's four focus areas (economic development, education, health and wellness, and community development) and prepare and analyze grant requests to support regional efforts.
The Senior Program officer will work under the limited supervision of the Chief Executive Officer.
Primary Responsibilities
Serve as a community leader on quality of life as it relates to economic transformation of the region and ensure DRF is seen as a trusted partner and collaborator in the community.
Research, identify, and analyze best practices in quality of life as it impacts economic transformation and intersects with educational attainment, health, and wellness, and/or community engagement; learn from other communities using best practice models; share information with community stakeholders; and seek out prospective DRF grantees that will use a best practice approach.
Build and steward relationships with a range of stakeholders and with those who have a range of viewpoints and ideologies.
Convene and participate in community groups to learn from community and use this information to inform DRF's efforts in key focus areas; discuss community needs with leaders and residents; identify community needs and encourage organizations working to address community needs to apply for grants; promote coordination and collaboration among community groups.
Assist organizations within DRF's service region in the preparation of grant requests to DRF; provide technical assistance on how best to structure programs for which seeking funding and on how best to write proposals.
Review and evaluate grant requests; communicate recommendations to organization leadership, including Board of Directors.
Monitor grantees' quarterly progress reports and request changes as needed.
Provide guidance and assistance to other Program Officers and staff as needed.
Prepare, individually and with other team members, strategy papers, grant recommendations and other written materials for DRF's leadership, Board of Directors, consultants, partners, and others.
Education and Experience
Bachelor's degree and experience in economic transformation, educational attainment, health and wellness, and/or community engagement in the non-profit, local government, or foundation sector, or equivalent combination of education and experience.
Skills
Excellent analytical and writing skills.
Effective time management skills, with demonstrated ability to manage a diverse and demanding workload.
Strong verbal communications skills and interpersonal skills, including the ability to speak publicly and work effectively as a member of a team.
Excellent project management skills and the ability to chart one's own direction collaboratively.
Values
Commitment to DRF's vision and its five values (equity, excellence, engagement, openness and courage) with the ability to demonstrate that commitment in daily interactions.
Reasonable accommodations may be made to enable individual with disabilities to perform the essential functions. Diverse candidates are encouraged to apply.
DRF is an equal opportunity employer.
To Apply
If interested in applying for this position, please submit your cover letter and résumé to Elinvar via email to gerri@elinvar.com. Deadline for submission is October 19, 2020. Preference will be given to candidates who are willing to relocate to the Danville region or already reside in the region. Only applicants meeting minimum qualifications for the position will be considered. No phone calls please. Elinvar has been retained to conduct this search on behalf of DRF.