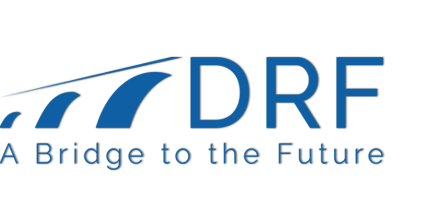 Clark Casteel Selected as Next President and CEO
May 31, 2019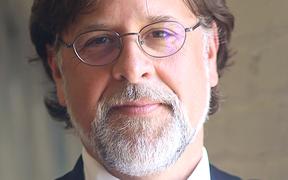 Danville, VA (May 31, 2019) – The Board of Directors of Danville Regional Foundation (DRF) announces that Clark Casteel, DRF's current vice president of programs, has been selected as the foundation's next president and chief executive officer effective August 1, 2019.
In his current role at DRF, Casteel has overseen the management of over 170 grants and initiatives totaling $55 million, and has been integral in long-term efforts such as the Dan River Region Workforce Collaborative, Smart Beginnings Danville Pittsylvania and the foundation's other assorted investments in economic and workforce development.
"I am humbled to be selected as the foundation's next president and CEO," said Clark Casteel, president-elect of Danville Regional Foundation. "I look forward to continuing this transformational work alongside DRF staff and our dedicated community partners in the years to come. Even more importantly, I want to give everyone in this region the opportunity to be part of this work that is moving the Dan River Region toward a future of prosperity and growth because our success is dependent not on the work of a few, but of all."
Casteel will succeed current President & CEO Karl Stauber, who has served DRF with distinction since August 2007. In August 2018, Stauber announced his intention to step down as DRF's first CEO, and, shortly thereafter, a search committee from within the board was named to lead a national search. The committee contracted with BoardWalk Consulting, a national executive search firm, to conduct the search.
Charles H. Majors, the immediate past chair of DRF's Board of Directors, led the search committee.
"DRF's reputation for impact is well known locally, but the impact Karl and his team have had in the Dan River Region is known nationally too," said Majors. "That reputation contributed to a comprehensive search that ultimately encompassed over 250 sources and prospects from at least 24 states and the District of Columbia."
"After reviewing the information on a large number of extremely well qualified candidates, we ultimately narrowed the search to four finalists, including two current foundation CEOs and two chief program officers," Majors continued. "At the completion of this rigorous process, the search committee and the entire Board of Directors determined unanimously that Clark is the right person to lead DRF."
"We are delighted that Clark, a key member of the foundation's team for over a decade, successfully navigated this comprehensive search effort," said Chris Eastwood, current chair of DRF's Board of Directors. "Clark's local experience, his substantive relationships with a host of regional stakeholders and his commitment to this region are well known. Further, his approach to philanthropy is in sync with DRF's stated aspirations and indeed those of the region we serve."
Casteel is a native of Floyd County, VA. He earned his bachelor's degree in sociology, summa cum laude, from Radford University and his master's degree, also in sociology, from the University of Mississippi. He holds a Certificate in Economic Development from the University of Oklahoma and a Certificate in Entrepreneurship from the University of Virginia's Darden School of Business and he is an alumnus of the Advanced Leadership Institute of the Southeastern Council of Foundations.
Casteel joined DRF in 2008 after eight years with the Three Rivers Planning & Development District, a regional economic and community development nonprofit in Pontotoc, MS. He began his tenure with DRF as senior program officer and in 2014 he became the foundation's vice president of programs. He and his wife Amy reside in Danville with their two sons, Ethan and Jacob.
Casteel will formally begin his new role as CEO on August 1, 2019.