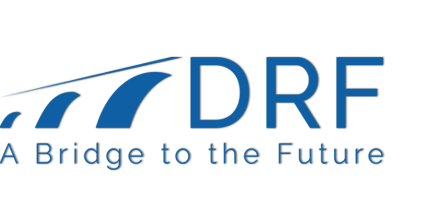 County Outreach Ministry Receives 2023 Ashby Award
January 27, 2023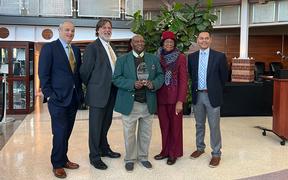 DRF is pleased to announce Caswell County Outreach Ministry, Inc. (COM) has been selected to receive the 2023 B.R. Ashby, M.D. Award for Outstanding Community Service.
This award, in the amount of a $60,000 general operating grant, honors outstanding community service in the region by a nonprofit organization based on success in helping families and individuals overcome significant challenges.
"County Outreach Ministry began almost 11 years ago when one woman saw a need in her community," said Clark Casteel, president and CEO of Danville Regional Foundation. "Since then, the Robinsons, along with a dedicated roster of volunteers, have fed the hungry hot meals, provided emergency food services and met a growing list of physical, emotional and social needs in Yanceyville and the surrounding area. DRF is pleased to award the 2023 B.R. Ashby, M.D. Award for Outstanding Community Service to County Outreach Ministry, Inc."
In addition to their meals program and food box distribution, COM operates three core programs:
Emergency food shelves at three subsidized housing complexes in Yanceyville.
Hosting a back-to-school blast that brings together community service agents and families while providing schools supplies, information and encourage for the school year.
Being The Ministry of Love – as they describe their day-to-day operations – meets the community where it is and volunteers providing assistance as needed.
"County Outreach Ministry is beyond blessed to receive the Ashby Award," said Alice Robinson, co-founder of COM. "These funds will be used in two primary ways: to help us purchase a used passenger van to replace our aging vehicle and to help us evaluate if our resources are being used efficiently and that our services are reaching those that need it the most."
"To whom much is given, much is expected," continued Paul Robinson, co-founder of COM. "To be blessed by this award means that we in turn will be able to bless many, many others who come to our door in their hour of need. We will be grateful stewards of this blessing."
In 2009, DRF created the award to honor outstanding community service by an area nonprofit. In appreciation of the exemplary service and selfless leadership of B. R. Ashby, M. D., a founding Board Member and first Chairman of the DRF.
Nominations for nonprofit organizations were accepted from within the DRF service area that includes the City of Danville and Pittsylvania County, VA and Caswell County, NC. Community members were encouraged to nominate an organization they feel has demonstrated a commitment to caring, generosity of spirit, and improving the quality of life for residents in the region. An Advisory Committee of five community members and a DRF Board representative reviews all nominations before selecting the recipient.
Past recipients of this award include Caswell Parish (2022), Grace & Main Fellowship/Third Chance Ministries (2021), Just Kids Child Development Center, Inc. (2020), Danville Speech and Hearing Center (2019), Pittsylvania County Community Action (2018), Caswell Family Medical Center (2017), Danville Cancer Association (2016), God's Storehouse (2015), the Northern Pittsylvania County Food Center (2014), Danville Life Saving and First Aid Crew (2013), God's Pit Crew (2012), Danville Church-Based Tutorial Program (2011) and Caswell Parish (2010).