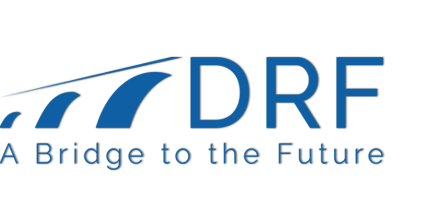 DRF Receives $13M Gift from MacKenzie Scott
October 17, 2022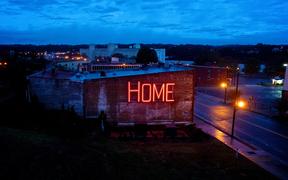 DRF is pleased to announce that it is the recipient of a $13 million gift from philanthropist MacKenzie Scott to support their mission of being a catalyst for long-term transformation through the development, promotion and support of impactful activities and programs that address the health, education and well-being of all the Dan River Region's residents.
"This gift is a recognition of the Dan River Region's efforts, not DRF's, as we all work together to transform our community for the better," said Clark Casteel, president & CEO of the Danville Regional Foundation. "Everyone should be proud that Ms. Scott saw the collaborative efforts in our community and chose to invest here. DRF will serve as a steward of this investment, and we know that this region will come together to make wise decisions about the use of these funds in ways that make our future generations proud."
In the Dan River Region, there are a set of principles evident as it moves toward a brighter future.
These principles include:
Recognizing that different sectors in a community such as education, business and industry, health and wellness and civic infrastructure are all interconnected. As the recently released Health Equity Report from The Health Collaborative illustrates, the social determinants of health require multidisciplinary and multisector efforts to change health outcomes. The same is true for education outcomes and civic infrastructure. By thinking broadly and systemically about how health, education, income and environment all impact the community's ability to thrive, shared investments can be made that impact everyone's future.
Acknowledging that working together, with a collaborative spirit, and advocating for regional interest is essential to get the work done. Groups such as the Partnership for Regional Prosperity, the Danville-Pittsylvania Regional Industrial Authority, the Southern Virginia Regional Alliance, the Dan River Nonprofit Network, The Health Collaborative, GO Virginia Region 3, and many others in this region are working collaboratively and across city/county lines. Rural communities that move beyond the narrow interest of outspoken advocacy groups to focus on the greater regional good can prosper.
Understanding that good jobs and bright futures require public private partnerships. The Dan River Region is home to many such partnerships including:

The U.S. Navy recently being announced as the first project partner at the Center for Manufacturing Advancement at the Institute for Advanced Learning and Research (IALR);
The partnership of IALR and Danville Community College (DCC) with several industry partners at the Gene Haas Center for Integrated Machining;
Industry partners working with training providers to provide internships and apprenticeships to young people in the region; and
Many partners working together to heighten the region's entrepreneurial ecosystem.

Realizing partisan divides are secondary to shared progress. In the various collaborative efforts listed above, partisanship is checked at the door. While some invest time, energy, talent and resources creating outrage and division, most neighbors recognize the focus needs to be on a long-term goal of creating a place of opportunity and hope, where people can raise their families, prosper together and build a future that is beneficial for all.
"Our region is one that is built from the ground up by generations who have lived here and experienced great disruptions – both economically and socially," continued Casteel. "This culture of resilience and how we embrace innovation is embedded in our progress to date. Rather than stay on the sidelines and throw rocks at others and place blame for our shared challenges, we are leveraging the passion and energy as well as the social, moral, intellectual and financial capital on hand to seize new opportunities towards a shared vision of the future that benefits every person that calls our place, home. This gift will serve to amplify and accelerate the great progress happening in this region."