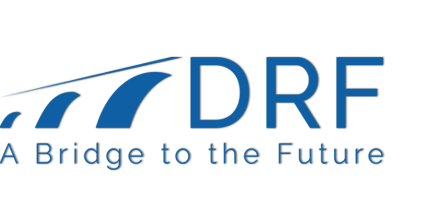 DRF is currently searching for a Treasurer & CFO to join our team. To learn more about the requirements and duties, please review the full job description here.
Fourth Economy to Produce Casino Impact Study
June 4, 2019
Danville, VA (June 4, 2019) – The Danville Regional Foundation (DRF) announced today that it has entered into a contract with Fourth Economy Consulting, a national community and economic development consulting firm located in Pittsburgh, PA to produce a study of the potential impacts of a proposed gambling casino and entertainment complex on Danville and the surrounding communities.
On April 5 of this year, DRF released a request for proposal (RFP) asking consultants to review the experience of other communities similar to Danville in size, economics, demographics and location to better inform the public discussion of the merits and challenges of the proposed casino complex. Fourteen proposals were received and all were reviewed by a committee of DRF board members to make a final selection.
"Of the fourteen proposals we received, it was clear from the beginning that Fourth Economy rose to the top," said Chris Eastwood, chair of the board of directors of Danville Regional Foundation. "While they are prepared to do a complete economic analysis of casino communities similar to our size and demographics, they also demonstrated that they would spend just as much time and attention focusing on the social impacts that would affect our everyday lives in the Dan River Region. This is the information that the board felt was important for all residents to see from both sides of the issue – the positive and the negative."
"Almost every project we engage in involves people with opposing opinions on each side of an issue or opportunity. Our transparent, rigorous and objective approach to analysis allows people to have all the facts about the full range of impacts and develop an informed decision as a result," said Rich Overmoyer, president and CEO of Fourth Economy Consulting. "Since 2010, Fourth Economy has worked with communities and organizations seeking to enhance their economic potential and quality of place."
On February 23, 2019, the Virginia General Assembly approved legislation to authorize several steps that could lead to a local referendum by the end of 2020 on the question of whether or not casino gambling would be allowed in Danville, VA. Governor Ralph Northam signed the bill into law on March 22, 2019.
"Again, we want to restate that DRF is taking no position on the potential development of a casino complex in Danville," continued Eastwood. "More information and more data are good things to have and our hope is that what is produced by Fourth Economy will help all residents have a better understanding of a future proposed development."
The final study and public report will be released by the end of 2019 and will be available on DRF's website. DRF and Fourth Economy will also host a public meeting to walk community members through the report's findings. All dates will be finalized as work progresses.