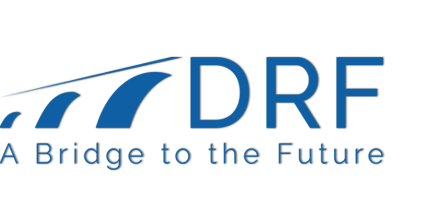 Grace & Main Named 2021 Ashby Award Recipient
January 28, 2021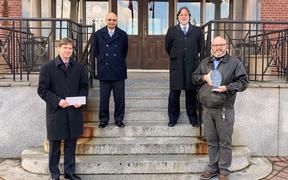 Danville Regional Foundation (DRF) is pleased to announce Grace & Main Fellowship/Third Chance Ministries has been selected to receive the 2021 B.R. Ashby, M.D. Award for Outstanding Community Service.
This award, in the amount of a $50,000 general operating grant, honors outstanding community service in the region by a nonprofit organization based on success in helping needy families and individuals overcome significant challenges.
"Grace & Main has served their community since 2009 working in the Old West End, Westmoreland and Northside neighborhoods within the City of Danville," said Clark Casteel, president and CEO of Danville Regional Foundation. "Their commitment to practicing hospitality, building community and walking alongside those struggling with homelessness, poverty, addiction and hunger every day is changing lives right where they live and work. DRF is proud to present the 2021 Ashby Award and we look forward to seeing their impact continue to grow."
In 2019, Grace & Main provided over 5,000 nights of shelter to more than 100 people. The Urban Farm had eight leaders who grew food that benefitted more than 100 people, contributing to the 2,858 meals Grace & Main provided in 2020. Over 1,463 rides were given to more than 60 people with transportation needs.
In the early months of the rise of COVID-19, they provided hundreds of masks and face shields to neighbors and partner organizations.
Also, in 2020, Grace & Main partnered with the Danville Police Department and more than 40 different community leaders to train new officers in community engagement.
"Grace & Main is honored to receive the 2021 Ashby Award and we look forward to continuing to serve our community in our own unique way," said Joshua Hearne, director of Grace & Main. "We know that we are achieving our mission when we look at the lives of those with whom we serve. Simply put, the strength of the relationships that make up our community are the strongest, most enduring testament to our collaborative success and we will continue to grow these relationships as long as the need exists and beyond."
In 2009, DRF created the award to honor outstanding community service by an area nonprofit. In appreciation of the exemplary service and selfless leadership of B. R. Ashby, M. D., a founding Board Member and first Chairman of the DRF.
Nominations for nonprofit organizations were accepted from within the DRF service area that includes the City of Danville and Pittsylvania County, VA and Caswell County, NC. Community members were encouraged to nominate an organization they feel has demonstrated a commitment to caring, generosity of spirit, and improving the quality of life for residents in the region. An Advisory Committee of four community members and a DRF Board representative reviews all nominations before selecting the recipient.
Past recipients of this award include Just Kids Child Development Center, Inc. (2020), Danville Speech and Hearing Center (2019), Pittsylvania County Community Action (2018), Caswell Family Medical Center (2017), Danville Cancer Association (2016), God's Storehouse (2015), the Northern Pittsylvania County Food Center (2014), Danville Life Saving and First Aid Crew (2013), God's Pit Crew (2012), Danville Church-Based Tutorial Program (2011) and Caswell Parish (2010).