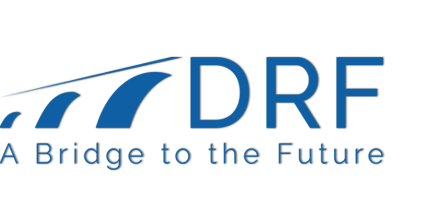 Principles of Marketing for Nonprofits<...
Time: 9:00 AM - 4:00 PM
Community Engagement & Collaboratio...
Time: 9:00 AM - 4:00 PM
Just Kids Receives 2020 Ashby Award
January 30, 2020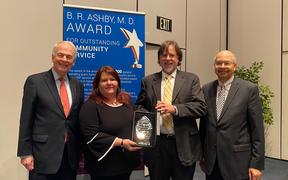 DRF is pleased to announce Just Kids Child Development Center, Inc. has been selected to receive the 2020 B.R. Ashby, M.D. Award for Outstanding Community Service.
This award, in the amount of a $50,000 general operating grant, honors outstanding community service in the region by a nonprofit organization based on success in helping needy families and individuals overcome significant challenges.
Past recipients of this award include Danville Speech and Hearing Center (2019), Pittsylvania County Community Action (2018), Caswell Family Medical Center (2017), Danville Cancer Association (2016), God's Storehouse (2015), the Northern Pittsylvania County Food Center (2014), Danville Life Saving and First Aid Crew (2013), God's Pit Crew (2012), Danville Church-Based Tutorial Program (2011) and Caswell Parish (2010).
"Just Kids has served the community since 1992 and provides quality child care services for their clients," said Clark Casteel, president and CEO of Danville Regional Foundation. "At DRF, we know that early childhood education is important in making sure that all children are ready to learn on the first day of school and in addition to that, quality after school care reinforces what is learned in school. Just Kids provides both while also supporting children with developmental delays and their families. This is why our community advisory committee selected Just Kids as this year's Ashby Award recipient."
In fiscal year 2019, Just Kids enrolled 159 children at two facilities – one on Johnson-Shavers Street and one on Clarkson Street – through their infant/toddler program, preschool program, before and after school program and summer program.
"Just Kids is honored to receive the Ashby Award and have our work recognized by the community," said Rhonda Tucker, CEO and administrator at Just Kids Child Development Center, Inc. "As long as we have the space, family is looking for quality child development services and we can provide the level of care needed to meet developmental delays, all families are welcome here. The Ashby Award will help us replace our aging vehicle fleet to provide safer transportation for our students and staff."
In 2009, DRF created the award to honor outstanding community service by an area nonprofit. In appreciation of the exemplary service and selfless leadership of B. R. Ashby, M. D., a founding Board Member and first Chairman of the DRF.
Nominations for nonprofit organizations were accepted from within the DRF service area that includes the City of Danville and Pittsylvania County, VA and Caswell County, NC. Community members were encouraged to nominate an organization they feel has demonstrated a commitment to caring, generosity of spirit, and improving the quality of life for residents in the region. An Advisory Committee of four community members and a DRF Board representative reviews all nominations before selecting the recipient.