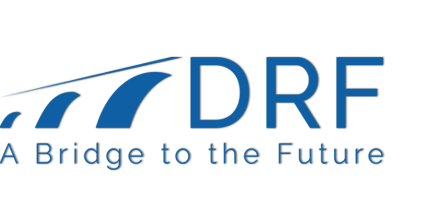 DRF is currently searching for a fellow to be the Project Coordinator for Opportunity Neighborhoods. This person will work as a community developer and he/she is responsible for coordinating and facilitating the planning, implementation, and evaluation of all activities associated with the Opportunity Neighborhood (ON) quality of life plans. Position is open until filled.
Grant Writing & Compliance...
Time: 9:00 AM - 4:00 PM
Effective Leadership for Nonprofit Staf...
Time: 9:00 AM - 4:00 PM
Mural shows kids floating to a better future
By: Danville Register & Bee
October 16, 2019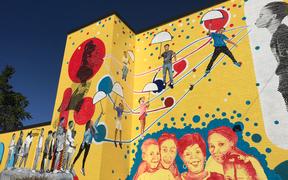 The mural covers an entire side of the two-story building and so far includes yellow, red, black and blue colors on a mostly white background, with the outlines of children stretching above one of the center's parking lots. When it's finished, the mural will depict children floating away via opened umbrellas toward a better future.