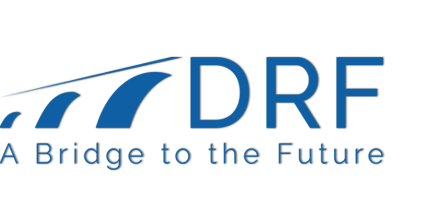 Rich Harwood Speaker Event
RESERVATIONS ARE NOW CLOSED FOR THIS EVENT.
DRF is pleased to welcome to the Dan River Region Richard C. Harwood, renowned speaker, author and President and Founder of The Harwood Institute for Public Innovation, for a keynote event at the Institute for Advanced Learning & Research on Thursday, May 11, 2023, from 5 p.m. to 7 p.m.
This dinner event is free and open to the public, but reservations are required. RESERVATIONS ARE NOW CLOSED.
Harwood, author of the new report, "Civic Virus: Why Polarization Is a Misdiagnosis," is touring the country to help communities create a hopeful path forward together by focusing on what matters most and creating meaningful, lasting change. He is an expert in community work with a proven track record for change.
During this event, he will lay out concrete ways for people and groups to begin working together by focusing on what they share in common and what they hope to create.
"At DRF, we believe that our community is stronger and more resilient when we work together towards a shared goal for prosperity and transformation," said Clark Casteel, president and CEO of Danville Regional Foundation. "Rich's report and the message he will bring to this region resonated with us and we look forward to hearing his insights and seeing the change that he inspires in our entire community."
Richard C. Harwood is President and Founder of The Harwood Institute for Public Innovation and an innovator, writer and speaker. For over three decades, he has devoted his career to revitalizing the nation's hardest hit communities, and reconnecting institutions to society. In addition to appearing on national media including MSNBC, NPR, CNN's Inside Politics, The NewsHour on PBS and C-SPAN, he has written six books and scores of articles and groundbreaking reports.
The Harwood Institute for Public Innovation is a non-profit, nonpartisan organization that for over 30 years has equipped people, organizations, communities, and networks with the tools to bridge divides, create a culture of shared responsibility, and build a community's civic capacities. The Institute's work has spread to all 50 U.S. states and to 40 countries. For more information, visit www.theharwoodinstitute.org.