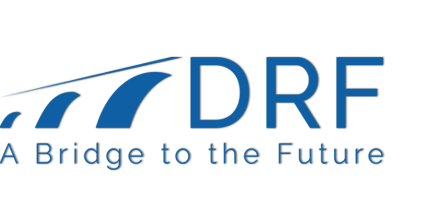 DRF is currently searching for an addition to our program staff team. This person will identify community needs and facilitate collaboration among regional stakeholders in one of DRF's four focus areas (economic development, education, health and wellness and community development); and prepare and analyze grant requests to support regional efforts, and related work as apparent or assigned.
Grantwriting and Compliance – How to Writ...
Time: 9:00 AM - 4:00 PM
Managing your Nonprofit Effectively
Ins
Time: 9:00 AM - 4:00 PM
Events Series
2019 Duke Nonprofit Capacity Building Training
Are you a nonprofit Board member or staffer looking to sharpen your skills in areas such as fundraising, grant writing and volunteer management?
The Danville Regional Foundation is once again sponsoring the nonprofit training series offered through the Nonprofit Management Program, a unit of Duke University Office of Continuing Studies. There will be two courses of study to choose from: individual courses costing $35 per session or a two-week intensive certificate track that includes eight sessions for $250. These world-class offerings, which in full regularly cost nearly $1,650, are made available to the Dan River Region for a fraction of the cost.
The series will be offered at the Institute for Advanced Learning and Research and the class size for each session will be limited to fifteen (15). Registration is required and is accessible through www.drfonline.org with a list of classes offered along with course descriptions.
What do you need to know?
For the individual capacity building courses, you can sign up for one course or all courses. The fee for each session is $35.
If you register for all eight individual sessions, the cost is $250.
The intensive certificate track will be held April 1-4, 2019 and June 3-6, 2019 at the Institute for Advanced Learning & Research in Danville. The total cost for all eight sessions is $250.
Registration is first come, first serve.
Please limit your organization′s representation to no more than two individuals in any one course. Ideally one staff member and one board member.
Participants must work or live in Caswell County, NC, Pittsylvania County, VA, or the City of Danville.
Coursework may be applied towards the Duke University Certificate in Nonprofit Management.
For more information on the regional offerings in the Duke Nonprofit Management Training Series, please contact DRF Senior Program Officer Starling McKenzie at 434–483–4273 or smckenzie@drfonline.org.
Danville Regional Foundation sponsors the Duke Nonprofit 2018 Nonprofit Capacity Building Training Series. Up to 20 students are accepted into each class. Training is available to nonprofits in Danville, also in Pittsylvania County (VA) and Caswell County (NC). For additional information, or to register, contact Starling McKenzie, Senior Program Officer, Danville Regional Foundation, smckenzie@drfonline.org, 434-483-4273. See class schedule below.
April - November 2019
Up to 15 students are accepted into each class in the Nonprofit Capacity Building Training Series Registration is open to nonprofit organizations in the following localities - Danville, Pittsylvania County, and Caswell County, NC.