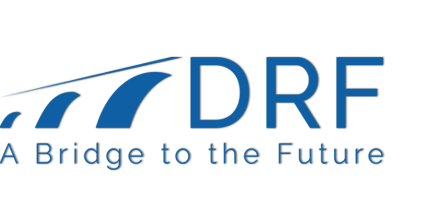 DRF is currently searching for a fellow to be the Project Coordinator for Opportunity Neighborhoods. This person will work as a community developer and he/she is responsible for coordinating and facilitating the planning, implementation, and evaluation of all activities associated with the Opportunity Neighborhood (ON) quality of life plans. Position is open until filled.
Grant Writing & Compliance...
Time: 9:00 AM - 4:00 PM
Effective Leadership for Nonprofit Staf...
Time: 9:00 AM - 4:00 PM
Events Series
2020 Nonprofit Capacity Building Training
Are you a nonprofit Board member or staffer looking to sharpen your skills in areas such as fundraising, grant writing and volunteer management?
The Danville Regional Foundation is once again sponsoring the nonprofit training series offered through the Nonprofit Management Program, a unit of Duke University Office of Continuing Studies. There will be two courses of study to choose from: individual courses costing $35 per session or a two-week intensive certificate track that includes eight sessions for $250. These world-class offerings, which in full regularly cost nearly $1,850, are made available to the Dan River Region for a fraction of the cost.
The series will be offered at the Institute for Advanced Learning and Research and the class size for each session will be limited to fifteen (15). Registration is required and is accessible through www.drfonline.org with a list of classes offered along with course descriptions.
What do you need to know?
For the individual capacity building courses, you can sign up for one course or all courses. The fee for each session is $35.
If you register for all eight individual sessions, the cost is $250.
The intensive certificate track will be held March 30 - April 2, 2020 and June 1 - 4, 2020 at the Institute for Advanced Learning & Research in Danville. The total cost for all eight sessions is $250.
Registration is first come, first serve.
Please limit your organization′s representation to no more than two individuals in any one course. Ideally one staff member and one board member.
Participants must work or live in Caswell County, NC, Pittsylvania County, VA, or the City of Danville.
Coursework may be applied towards the Duke University Certificate in Nonprofit Management.
For more information on the regional offerings in the Duke Nonprofit Management Training Series, please contact DRF Senior Program Officer Starling McKenzie at 434–483–4273 or smckenzie@drfonline.org.
CLASSES ARE FULL. REGISTRATION IS CLOSED.
Class Dates
Apr 28, May 19, Jun 23, Jul 28, Aug 25, Sep 22, Oct 27, & Nov 17
Sponsor
Danville Regional Foundation
Registration
Up to 20 students are accepted into the 2020 Nonprofit Capacity Building Training Series.
Registration is open to nonprofit organizations in Danville, Pittsylvania County, Virginia and Caswell County, North Carolina. To register for a class in the 2020 Nonprofit Capacity Building Training Series please contact:
Starling McKenzie, Senior Program Officer, smckenzie@drfonline.org, 434-483-4273, Danville Regional Foundation.
Class Location
Online
Attendance Policy
Classes meet from 9am to 4pm each day, starting promptly at 9 am and ending at 4pm. 20 students are accepted into each NP Capacity Building Training Series class. Students earn 6 course hours per class. Hours may be applied toward the Duke Certificate in Nonprofit Management. Contact Duke Nonprofit staff if you have questions.
NEW IN 2020
You may earn the Duke Certificate in Nonprofit Management if you attend each of the 8 classes in the 2020 NP Capacity Building Training Series.
Requirements
You must notify Starling McKenzie before the training that you plan to sign up to attend all 8 classes.
Danville Regional Foundation staff will monitor your attendance and will notify Duke University Nonprofit Management staff that you are registered for and will attend each class.
Duke Nonprofit Management staff will be notified of your attendance by Starling McKenzie and will send assignment to you.
Class Format
The Nonprofit Capacity Building Training Series may include: Lectures; Class Demonstrations; Practical Work; and Hands-on Project work. Classes are organized with exercises to help enforce lecture materials.
Custom Intensive Track Option
Effective in 2020, a student who attends all 8 classes in the Nonprofit Capacity Building Training Series (April 28 – Nov 17, 2020) and completes assigned pre-work will earn the Duke Certificate in Nonprofit Management. Students must sign up with Starling McKenzie before the 1st class in the Series. A link to pre-reading assignments will be sent to students planning to earn the Certificate by attending all 8 classes. Pre-reading must be completed before each scheduled class. No make-up classes will be offered.
Dress Code
Business casual