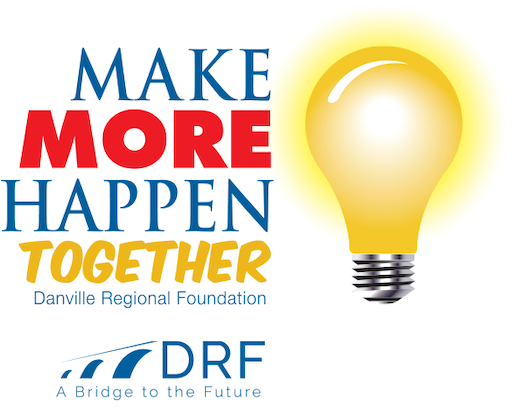 SCROLL DOWN TO GET STARTED

DRF has revamped the
MMH program to
make it easier for groups to get things done
in the Dan River Region.
Want to throw a festival celebrating your community and showcasing it to others? Want to build a place where everyone in your neighborhood can be together and get to know one another? Want to have an event that invites people from different backgrounds to learn together?
Let's make more happen...


Make More Happen! (MMH!) will support projects that help people build their collaborative muscle and practice
working together
across differences, building toward our collective DRF and regional vision.
Download Guidelines.
Are you asking yourself will they fund our project? Are we eligible to apply? If we apply, what's next in the process? If yes, these questions and more are provided in MMH! Quick Takes.
Download Quick Takes.


Please use the MMH! Grant Application checklist as a guide and easy reference as you prepare to submit your grant application. Your application can be mailed, emailed or hand delivered.
Download Checklist.
Contact Willie Jones at wjones@drfonline.org
and he'll help you think about how you can MAKE MORE HAPPEN!