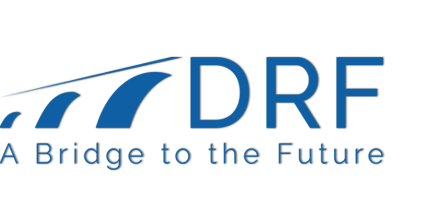 Community Engagement & Collaboration
<
Time: 9:00 AM - 4:00 PM
Grant Writing and Compliance – How to Wri...
Time: 9:00 AM - 4:00 PM
2018 Intern Project
Organization Description: The Danville Regional Foundation (DRF) is a private foundation that seeks to improve the health, welfare and education of the residents of Caswell County, NC, Pittsylvania County and the City of Danville, VA. DRF focuses on transforming this region and creating a prosperous culture to benefit all the region's citizens.
Intern Program Description: DRF is interested in the development of the next generation of well-educated, young leaders. The Internship Program will identify up to 10 diversely talented young individuals to help further the mission of DRF through hands-on, project-focused work and conceptual learning in the field of community engagement. This program offers a unique opportunity for professional growth and a chance to make a difference in the Dan River Region. A general summary of the project interns will be focusing on is below:
2018 Intern Project:
Civic and Community Engagement is a phrase that many are using but is rarely defined or practiced within community. At DRF, we are interested in understanding how authentic community engagement can occur in our region.
This summer, DRF is interested in finding 10 talented, community-oriented young people to help design a process and a practice that helps all residents see their role as citizens.
We are looking for college students, graduate students and recent graduates from a variety of disciplines to come spend the summer with us looking at our communities with new eyes. Interns will help us research best practices, create community guides, examine policy, create place-making projects and/or help key government and non-governmental organizations perform engagement campaigns for their key projects.
Examples of projects that could be completed are:
Work with consultants and residents to contribute to quality of life plans in their neighborhoods.
Work with consultant and residents to, assess community norms and create a tool-kit designed specifically to engage residents in the Dan River Region. The tool-kit needs to be used by multiple organizations.
Create and design a place-making project that engages residents' voices and addresses a social issue.
Work with the City of Danville "Lots of Potential Program" and local residents to create a beautiful space that eradicates blight;
Create a mural that captures the spirit of community in a disinvested neighborhood; or,
Design a project that captures youth voices in response to violence in their neighborhoods.
Help government and other identified community partner engage residents as part planning of one of their major community projects.
What can interns expect as part of the program?
Interns will receive hands-on experience working in the fields of philanthropy and non profit management.
Interns will be work alongside community partners to help advance work their engagement efforts.
Interns will have weekly lunch discussions with local leaders in community.
Interns will make presentations to elected officials, community partners and other stakeholders.
Interns will spend a minimum of two hours per week volunteering at a non-profit organization in the community.
Qualifications Required: Interns must be currently enrolled in an associate, bachelor, or master's level program at a known academic institution, or a recent graduate (within one year) of such an institution. Applicants must have completed at least one year of study by January 2018. Interns must possess strong written and verbal communication skills. Interns must be able to work independently as well as collaboratively in teams.
DRF will provide a dynamic experience for interns with various backgrounds and interests in our focus areas of economic development, education, health and wellness, urban planning, the arts, community engagement, and marketing/communications.
Work Schedule: Interns will spend 10 weeks with the Foundation beginning May 28, 2018 through August 3, 2018. Interns will work full time, five days a week.
Salary: Interns will be paid $12.50 to $14.50 per hour based on level of education and experience.
Housing: Interns will be provided housing on an as needed basis.
Application deadline is February 28, 2018 and must be submitted via drfonline.org. Contact us at 434-799-2176 or email Wendi Goods Everson at wgeverson@drfonline.org with questions.
THE 2018 APPLICATION PERIOD IS NOW CLOSED.