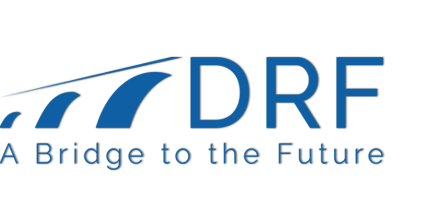 DRF is currently searching for a Treasurer & CFO to join our team. To learn more about the requirements and duties, please review the full job description here.
DRF invites community members to a free breakfa...
Time: 7:30 AM - 8:45 AM
2019 Intern Project Description
Intern Program Description
Our program identifies up to 10 diversely talented young people with an interest in one or more of our key focus areas: education, health and wellness, economic development and community development. The program offers hands-on, project-focused work with a unique opportunity for professional growth as well as a chance to make a difference in the Dan River Region. To date, over 100 young people have participated in a paid summer of purpose in the Dan River Region.
2019 Project Description
DRF is interested in exploring the question "what are the future opportunities that should be on our region's radar?" Given the dynamic global market and rapid changes in technology, how does the Dan River region stay ahead of the curve and compete? This summer, interns will work with Program Officers to identify our competitive advantages and provide recommendations that DRF could further explore. For example:
Summer interns could research emerging trends and help the foundation think of new ways to recruit and retain talent in the region to create a strong workforce and our next generation of leaders.
Building on our regional report card, interns could analyze demographics and changing trends at the local, state and national level, and then help DRF understand what is the latest and best technology to use share important data with others in the region?
Interns could explore ways to market and demonstrate this region as a place of opportunity.
This will be a great experience for students with a background and interest in the following areas: Education, Workforce Development, Health, Nonprofit Excellence, Marketing& Tourism, Public Policy, Community Development, Downtown Revitalization and Urban Planning. All disciplines are welcome to apply.
What can interns expect as part of the program? Interns will:
Receive hands-on experience working in the fields of philanthropy and/or nonprofit management.
Make presentations to staff, elected officials, community partners and other stakeholders.
Participate in weekly discussions, workshops and meetings with local leaders in community.
Beyond their work at DRF, they will volunteer with local non-profit organization 2-4 hours per week.
Qualifications Required: Interns must be currently enrolled in an associate, bachelor, or master's level program at a known academic institution, or be a recent graduate (within one year) of such an institution. Applicants must be classified as a rising senior, recent graduate or master's student. Interns must possess strong written and verbal communication skills. Interns must be able to work independently as well as collaboratively in teams.
Work Schedule: Interns will spend 10 weeks with the Foundation beginning Monday, May 20, 2019 and end July 26, 2019. Interns will work full time, five days a week.
Salary: Interns will be paid $12.50 to $14.50 per hour based on level of education and experience.
Housing: Interns will be provided housing on an as needed basis at Averett University at no cost.
*Applications will be accepted beginning January 2, 2019 and the deadline for application is February 1, 2019 by 5pm.