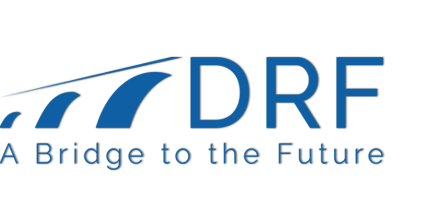 Principles of Marketing for Nonprofits<...
Time: 9:00 AM - 4:00 PM
Community Engagement & Collaboratio...
Time: 9:00 AM - 4:00 PM
2020 Intern Project Description
PROGRAM UPDATE
Posted on April 21, 2020
The health, safety and wellbeing of the entire staff is our top priority at DRF.
Given the current stay at home order and the uncertainty of Virginia's schedule to reopen, we have decided to cancel our 2020 summer internship program. This summer's assignment requires deep authentic community engagement and trust building. It will be difficult to accomplish our project goals without face to face interaction in our rural communities that has limited broadband access.
The internship is an important program at DRF. However under the current conditions, it will be challenging to provide a meaningful and productive work experience this summer. Please check back in December 2020 for updates on the the 2021 program.
Intern Program Description
Our program identifies up to 10 diversely talented young people with an interest in one or more of our key focus areas: education, health and wellness, economic development and community development. The program offers hands-on, project-focused work with a unique opportunity for professional growth as well as a chance to make a difference in the Dan River Region. To date, over 100 young people have participated in a paid summer of purpose in the Dan River Region.
2020 Project Description
In the past, DRF's summer interns have focused their work on regional community development with larger parameters. For 2020, we want to move our focus to finding the strengths of our towns in our rural counties.
This summer, DRF interns will explore and identify the unrealized, and often overlooked, resources in the smaller communities around the Dan River Region by engaging in Asset Based Community Development (ABCD). ABCD is an approach to community improvement which focuses on the identification of a community's strengths, rather than its needs.
Interns will be assigned to research teams that work within towns/townships/locales in Pittsylvania County, Virginia and Caswell County, North Carolina to identify the skills, personalities, associations, institutions, structures and relationships that make up that particular community. This information will be used to give both DRF and our partners insight into the resources available, and those still needed, to help our small rural communities thrive.
Interns will help to tell the story of the town's history, highlight their strengths and work alongside residents to help see them see the possible.
Interns working at this grassroots level can help contribute to changes in that community's civic capacity, and therefore towards the work of DRF's larger, overall goal of a more vibrant and revitalized Dan River Region. DRF will provide a dynamic experience for interns with various backgrounds and interests in our focus areas of economic development, education, health and wellness, urban planning, community engagement, and marketing/communications.
Interns will:
Research best practices as it relates to revitalization efforts of neighborhoods.
Be trained in Asset Based Community Development and collect data about assigned neighborhoods in Pittsylvania County and Caswell County.
Receive hands-on experience working in the fields of philanthropy and community engagement.
Be required to participate in weekly discussions with local community leaders about required reading on community transformation.
Spend a minimum of two hours per week volunteering at a non-profit organization in the community.
Qualifications Required
Interns must be currently enrolled in a bachelor's or master's level program at a known academic institution; be a junior or senior; be a graduate student; or be a recent graduate (within one year) of such an institution. Interns must possess strong written and verbal communication skills. Interns must be able to work independently as well as collaboratively in teams.
Work Schedule
Interns will spend 10 weeks with the Foundation beginning May 18, 2020 through July 24, 2020. Interns will work full time, five days a week.
Salary
Interns will be paid $12.50 to $14.50 per hour based on level of education and experience.
Housing
Interns will be provided housing on an as needed basis.
*Application deadline February 28, 2020. The Application and Program Overview available at http://www.drfonline.org or contact us at 434-799-2176 or email wgeverson@drfonline.org.