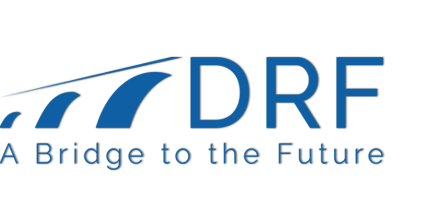 Grant Writing and Compliance – How to Wri...
Time: 9:00 AM - 4:00 PM
Writing a Strategic Business Plan
(Sustain...
Time: 9:00 AM - 4:00 PM
Intern Net
A Labor of Love - Will's Story
A Labor of Love: Working in The Heart of The Dan River Region
The historic neighborhoods, the Riverwalk Trail and Bubba's Ice Cream are just a few of the things Will Mackaman loves about Danville.
But it's not just the North Main Street soft serve and scenic paths keeping the Iowa native here. The reason he's choosing to build a life and a career in Danville is much sweeter.
"I fell in love with the city," he said. "I fell in love with the people of Danville."
Mackaman has worked as both an intern in 2016 and, most recently, a fellow at the Danville Regional Foundation (DRF). As an intern, Mackaman gained a deeper understanding of the issues affecting the region and partnered with residents on potential solutions.
"With so many economic and social issues, I can see how easy it would be to lose hope. But everyone I've met has been so resilient and optimistic," he said. "There is already such good work happening in so many of the neighborhoods here, and new community leaders are emerging every day. I'm just honored to have played a small role."
Danville Regional Foundation President and CEO Clark Casteel sees the internship program as a chance for young professionals, like Mackaman, to embed themselves in communities around the Dan River Region and identify areas where investments from the Foundation would make the most impact.
"We encourage DRF interns to take an asset-based approach when working within our communities," he said. "By focusing more on the strengths of the area, as opposed to its needs, they are able to highlight and draw attention to the great work that is already happening. With their recommendations, we're able to invest in those ideas and make them happen."
For his intern project, Mackaman surveyed youth services in Cardinal Village, a public housing community on the southside of Danville. He found that there was a strong offering of programs for young children—many provided by Constance Covington, a well-known pillar of support in the neighborhood—but there was an urgent need for more teen programming.
"Will's project helped the community come together and talk about those missing teen services," Wendi Everson, Danville Regional Foundation senior program officer said. "His project helped shine a light on the neighborhood's dream of a more holistic community center. The Foundation was then able to make an investment in that dream."
Mackaman remembers the moment he knew he wanted to support the work happening in Danville's Cardinal Village community, not just for that summer but in the future.
"Once when I was working with Ms. Constance, it was time for me to leave the site and she hugged me and told me she loved me. That was after only one month of working together," he recalled. "In that moment, I told her I loved her too and knew I would be in Danville for the long haul."
As part of DRF's Opportunity Neighborhood Initiative, Cardinal Village will soon break ground on a new community center. Constance Covington sees Mackaman's connection with the neighborhood as a positive force in bringing this idea to the forefront.
"He took to the children, the kids took to him, he worked with the residents, he went door to door," she said. "All those efforts were done out of love and with a grateful heart."
"That's probably the most rewarding thing about my time here," Mackaman said.
And although his internship has ended, he encourages other young professionals to get involved in shaping the future of the Region.
"Revitalizing a region is hard work," Mackaman believes. "But to me that's an even better reason to stay here, focus on the good you can do, and to never give up on this place. The DRF internship is one of the best ways to be a part of the good things happening here."
Each year, DRF identifies up to 10 young professionals to participate in a 10-week, paid internship. Interns are exposed to real-world issues, play an active role in making a difference in the region, and walk away with invaluable professional skills.
"I only expected to learn more about community development work during my internship," Mackaman said. "I wanted to see if that kind of work was for me. But what I actually gained was the confidence to lead projects and stronger public speaking and writing skills."
The DRF internship also helped Mackaman identify the kind of work he wants to do in the future.
"I'm starting a job here in social work this February," he said. "I had originally thought I wanted to do city management and more local government work, but my time at the Foundation made me realize I need to be on the ground, closer to the people and the community I love."
For more information on the Danville Regional Foundation internship, visit https://www.drfonline.org/interns. Applications for the 2020 internship program are due Feb. 28, 2020.
Week Three: Business Appreciation Week
Most of this week was spent doing work for our projects and finalizing the presentations that we will present soon to a few members of the staff. The presentations will consist of all of the work and research we have done thus far for our individual and group projects. Also, this week there were times in between where we were able to attend events in the community that were a part of Business Appreciation Week.
On Tuesday after work a fellow intern, Tori, and I went to the Farmer's Market in Chatham, VA. Chatham is a small town located about 25 minutes North of Danville that passes through expanses of farmland. The Farmer's Market was in an alley along Main St and had live music, food vendors, and craft vendors. It was probably the smallest Farmer's Market I have ever been to, but was very cute and charming. We both bought some baked goods and I purchased a small woven box for a really low cost. We also took some pictures of the new LOVE mural located across the street.
On Thursday during the day we all went to Cardinal Village to a planning meeting for Rock the Block with which many of us will be volunteering. Rock the Block is a one-day event focused around supporting youth and ending violence in the neighborhoods by bringing everyone together for a fun time. After the meeting we were able to speak to Ms. Constance Covington who shared all of the work she has been doing to improve the neighborhood of Cardinal Village, including tutoring and supporting children, providing families with necessities, and having community assistance in painting a beautiful and colorful mural. All of the work she does is truly inspiring.
That night we went to a reception/dinner with CEO Karl Stauber at the Institute for Advanced Learning and Research. Senator Mark Warner was originally supposed to be at the dinner to speak to everyone, but had to call in electronically so that he could be with the families of those who died in the tragedy of the Virginia Beach shooting. Though he could not be with us in person, he still spoke on the greatness of Danville and Pittsylvania County, as did the former Virginia Secretary of Commerce and Trade Todd Haymore.
Week Two: Dan River Region
The majority of week two was spent narrowing down our project ideas, doing research on our topics, meeting with various people that can help us during the summer, and reading the book that was given to us called Our Kids: The American Dream in Crisis. The book has been very interesting so far because it provides insight and statistics on how the idea of the American Dream is becoming more idealistic and less feasible. The author of the book is Robert D. Putnam, who actually came to speak in Danville earlier this year. The locations Putnam discusses in Our Kids seems to be very similar to Danville due to how the decrease in population from the 1990s to now affects both adults and children. There has become an opportunity gap where those who are born into more affluent families and areas are given more opportunities and resources than those who are not. Putnam is also the author of the book Bowling Alone which has been referenced in multiple of the sociology classes I have taken. This book also discusses American society, but with a more political lens that shows how Americans have become disengaged with the political system.
Though much of the week was spent researching and reading, there was one day where we were able to have lunch with the CEO of the foundation Karl Stauber. He told us about the history of Danville as a town built on tobacco and textile industries, and he also detailed the history of DRF up until this point time. Since I am not from Danville, it is interesting hear everyone's perspectives and knowledge of both the city and the overall area of the Dan River Region. The brick buildings of the tobacco district in Danville are very striking to me because it reminds me of my hometown of Durham, NC that also grew from an economy based on the tobacco industry. Though of course, Durham doesn't have the powerful Dan River running through it.
To conclude the week we were given some examples and advice of how our early project presentations should be. We also learned the subject of the interns' group project. Because of the announcement of the new CEO and the possibility of change and transition of DRF, we were assigned to research and provide recommendations on how the internship program can be changed or altered and continue to have a lasting impact on the interns, the foundation, and the community. Next week is Business Appreciation Week where there will be some interesting events going on everyday!