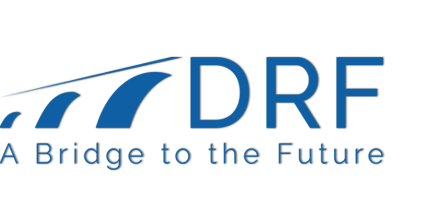 DRF is currently searching for a fellow to be the Project Coordinator for Opportunity Neighborhoods. This person will work as a community developer and he/she is responsible for coordinating and facilitating the planning, implementation, and evaluation of all activities associated with the Opportunity Neighborhood (ON) quality of life plans. Position is open until filled.
Grant Writing & Compliance...
Time: 9:00 AM - 4:00 PM
Effective Leadership for Nonprofit Staf...
Time: 9:00 AM - 4:00 PM
Fellowships
Opportunity Neighborhoods Project Coordinator
Download the following position description here.
DRF's Organization Description: Danville Regional Foundation is a catalyst for innovation and an agent for transformation. Understanding that significant community change takes time, DRF invests for the long term in efforts that promise sustained positive impact for the Dan River Region. DRF is committed to activities, programs, and organizations that address the health, education, and wellbeing of residents of Danville, Pittsylvania County, and Caswell County.
About the Fellowship Program: Created in 2012, DRF's fellowship program cultivates the next generation of philanthropic and non-profit leaders in the Dan River Region. The program offers the unique opportunity to learn about philanthropy and the non-profit sector while providing personal and professional development in an area of mutual interest to both the Fellow and the Foundation.
Project Description
The Foundation has invested heavily in improving the overall economic vitality of the region as a whole. In a targeted strategy to improve access to opportunity in areas of concentrated poverty, the foundation has created an initiative called Opportunity Neighborhoods. Opportunity Neighborhoods seeks to improve the economic opportunity and quality of life for children and families who live in disinvested areas.
The Opportunity Neighborhoods lie within the City of Danville, Virginia within Census Tracts 10, Census Tracts 5&6 and Census Tracts 3&4. These areas are identified as having the highest number of youth in poverty, highest violent crime rates and lowest life expectancy.
The Opportunity Neighborhoods Approach
Opportunity Neighborhoods is a network of courageous and innovative residents sharing power, building health and wealth in our neighborhoods; effecting long term change in our community so we all thrive. Their mission is to expand opportunities and improve the quality of life for children and families living in our most vulnerable neighborhoods within the City of Danville. Opportunity neighborhoods takes a comprehensive resident led approach in 3 targeted areas with the highest number of young people in poverty. We aim to create neighborhoods where all current and future residents have access to opportunities to live a productive and financially stable lives.
Position Summary
The Project Coordinator will work as a community developer and he/she is responsible for coordinating and facilitating the planning, implementation, and evaluation of all activities associated with the Opportunity Neighborhood (ON) quality of life plans. These responsibilities include building community engagement, developing and nurturing strong partnerships, providing administrative support, planning and working with a team of volunteers. The primary role of the Project Coordinator is to facilitate the contribution and collaboration of ON network to carry out the work, in order to ensure member investment, energy and commitment. The Project Coordinator will provide oversight and leadership to ON members in implementing community improvement strategies.
Primary Responsibilities:
Align and connect individuals, organizations to projects/initiatives. Provide oversight, implement team building and offer mentoring.
Coordinate and maintain a shared measurement system to evaluate activities and demonstrate progress toward goals and outcomes.
Support continuous communication, internally (with ON members) and externally (with community leaders), including maintenance and development of website content, updates to the member listserv, social media content creation, conference management and project management platforms.
Promote information sharing, collaboration and effective problem solving.
Provide and plan training, professional development and leadership development opportunities to maintain capacity for successful collaboration.
Keep individuals, organizations and projects accountable to ON's guiding principles (abundance thinking, shared leadership, equity, relationship, evidence and community driven).
Assist members in conducting annual strategic planning and developing annual work plans.
Provide technical assistance and support to action teams, projects and committees.
Investigate emerging issues, conduct research and disseminate information to assure that efforts align with best practices.
Assist ON members to develop policy action that promotes the ON mission.
Manage and oversee expenditures of ON budget and satisfy fiscal agent reporting requirements.
Report and present ON progress and program findings through publications and presentations at local, state, and national meetings/conferences.
Conduct site-visits to other local communities and provide consultation to communities doing similar work.
Ability to work harmoniously and effectively with difference personalities and individuals from diverse backgrounds.

Qualifications:
Bachelor's degree or related experience in community organizing with 5 years relevant experience working in a grass-root, nonprofit or community development organization;
Ability to build relationships with individuals and organizations
Ability to work independently
Ability to promote a team work environment
Superb time management and ability to prioritize and say no
Public relations and/or marketing skills
Excellent organizational skills
Excellent interpersonal and communication skills
Proficient with computer productivity applications and general computer skills
Collaborative Leadership Skills
Collaborative leadership is unlike traditional leadership. Collaborative leaders have no formal authority and must exercise leadership in the most difficult context, when all parties involved are peers. The Project Coordinator must have a deep belief that people have the capacity to create their own visions and solve their own problems. Collaborative leaders are visionary, but not about a particular vision or solution on a specific issue, but about how people can work together.
Therefore, Opportunity Neighborhoods is looking for a Project Coordinator who:
Can build relationships and broad-based involvement
Is a Community Developer
Upholds the collaborative process
Inspires commitment and action
Advocate for and engage youth and young adults
Leads as a problem solver
Is compassionate, approachable and discreet
Has the ability to navigate diverse communities and personalities
Has a strong commitment to equity
Demonstrates passion for people from a variety of backgrounds
Is dedicated to developing others and has little interest in "taking credit"
Sustains hope and participation

This is a Full-time salary position that may last up to 2 years with a benefits package to include Health, Paid Vacation and Retirement. Candidates must be willing to work occasional nights and weekends.
Women and People of Color are strongly encouraged to apply.
Position will remain open until filled. Applicant review will begin July 20, 2020.
Please send a cover letter and resume to: Alex Kaspar at akaspar@drfonline.org.