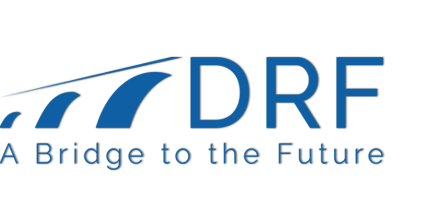 Karl Stauber Announces Transition Plans
August 17, 2018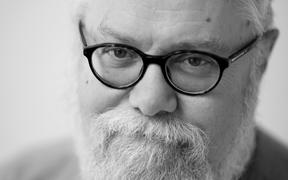 Karl Stauber, president and CEO of Danville Regional Foundation (DRF), has announced that he plans to step down from his position upon the selection of his successor and no later than August 1, 2019.
Stauber has served in his role since 2007 and for the past 11 years has led the foundation's grant making, community development and economic development efforts throughout the Dan River Region. Since its creation in 2005, DRF has committed more than $96 million through more than 340 grants. The current endowment is now valued at nearly $230 million.
"It is difficult to describe fully the impact Karl has made throughout our community in bringing the vision of Danville Regional Foundation to life," said Charles H. Majors, chairman of the board of directors for Danville Regional Foundation. "What was initially only a concept in 2005, DRF has now grown and touched many aspects of this community – creating change and pushing people and organizations to see the possible. The results of Karl's leadership as well as his commitment to this community will be seen for many years to come."
The DRF board of directors will select the new DRF leader following an orderly search process led by a committee of board members and an outside search firm to be engaged by the board to manage the process. Once a search firm has been selected, that information will be posted on DRF's website at www.drfonline.org.
"This will not be an easy task," said Majors. "But we are appreciative that Karl, as he has always promised, has given us plenty of time to find the right fit for the organization and to ensure an effective and smooth transition. Until then, DRF will continue with business as usual – making grants, building connections and working towards a brighter future for the entire region."
During his tenure as the first president and CEO of DRF, Stauber brought together his experience in rural development with his background in philanthropic leadership to develop the policies and procedures now used in all of DRF's work.
He led the foundation as it played an instrumental role in encouraging the development of several projects including the revitalization of the River District; the building of the new state-of-the-art Danville Family YMCA; the creation of Smart Beginnings Danville Pittsylvania; the discussions of regional economic development partnerships; the creation of the precision machining pipeline; and changing the conversations of the community from negative criticisms to positive strategic planning.
"I'm ready to begin my third act so to speak," said Stauber. "There are many things I want to do and many places I want to see. I want to help other groups navigate the world of philanthropy, I want to write more and I want to again teach at the university level. We have a strong staff in place and financially we are very sound. This a good time for me to step away and allow fresh eyes to come in and develop what's next for Danville Regional Foundation."
"Succession is a critical element of a healthy organization," Stauber said. "I have every confidence that the board leadership in place will enable DRF to go forward smoothly, continuing to make investments and transforming this community into a place of opportunity for all."
About Karl Stauber
DRF′s first President/CEO, Karl Stauber, leads the foundation, which promotes innovation and long-term transformation to enhance economic development, education and wellness in Virginia and North Carolina′s Dan River Region.
A published author, frequent speaker, and known for his work in rural communities, Stauber was the first Senate-confirmed Under Secretary for Research, Education and Economics with the United States Department of Agriculture, and has worked for the Northwest Area Foundation, the Needmor Fund, and the Babcock Foundation.
He holds a public policy Ph.D. from Union Institute, a Harvard Business School management development certificate, and a bachelor′s in American Studies from the University of North Carolina at Chapel Hill. He is a member of the Board of Directors for the Future of the Piedmont Foundation and the North Carolina Network of Grantmakers. He is also a member of the GO Virginia Region 3 Council.